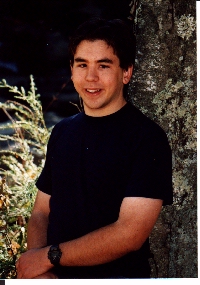 Thank you for coming to my HomePage!

I have many hobbies, including music, computers, music ON computers, biking, traveling, SPAM, and Monty Python.


About Me NEW
Music
Texts to My Favorite Choral Music
Computers
Music ON Computers
Mountain Biking
Traveling NEW
SPAM!
Monty Python
Get In Touch With Adam
WebRings
Adam's Affiliate Programs (WARNING- LOTS OF GRAPHICS!)
My Brother's Homepage

Click here to view or add your own link to my Guestbook!